Walkers has a great selection of supplies for your pets at prices that often at or below big box store prices.
Our knowledgeable staff can answer questions and help suggest products that may benefit you and your dogs and cats.
Foods
Treats
Toys
Grooming Supplies
Leashes,  Collars,  Clothes
Medication*
*Some medications and foods require prescriptions.
Great Prices on Safe Paw, Pet and Child Safe Ice Melter.  (Lowest Prices around – Call or Stop in)
Paw Safe Product Info:
JUST IN!!!!! 
PawZ
PawZ are designed to go on easily and fit securely without zippers or straps
Booties are made from natural rubber that are environmentally friendly and 100% percent biodegradable
Protect your pup from ice, snow, salt, lawn chemicals and hot surfaces
A great way to help your pooch with traction control or prevent licking and biting from allergies

Ultra Oil
Key Benefits:
Helps support skin, coat and joint health with wholesome, virgin-pressed hemp oil, flaxseed oil, and fish oil.
Helps relieve allergic breakouts, skin irritations, dryness, excess shedding, and joint discomfort in dogs and cats.
Proudly made in the USA with no fish smell, soy, dairy, corn, wheat, gluten, or GMO foods.
Provides essential fat soluble vitamins, minerals, and omega-3, 6, and 9 fatty acids to support healthy tissue repair.
With Canadian-sourced, cold-pressed hemp oil and fish oil from anchovies and sardines.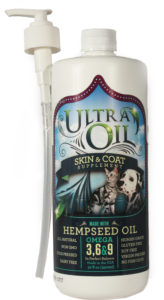 CBD Oil for Dogs and Cats!
Key Benefits:
Cannabidiol (CBD) is a naturally-occurring constituent of industrial hemp/cannabis. It is the most abundant non-psychoactive cannabinoid found in cannabis and is being scientifically investigated for various reasons.
CBD is groundbreaking in its beneficial effects on joint pain, anxiety, and neurological disorders.
Test results can be found at the following link: https://supersnoutshempcompany.com/test-results/
Premium Pet Food Brands at (or below) Big Store Prices
Pet Treats, and Other Pet Supplies too…
Benebones
True Hemp Chews
Bark Pops
Pill Buddy Naturals

Treats, clothes, shampoos
Red Barn treats
Wide array of collars and leashes
Ultra Kitty Litter