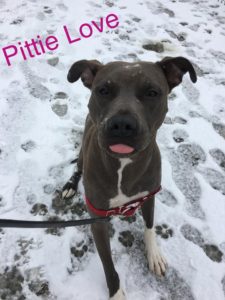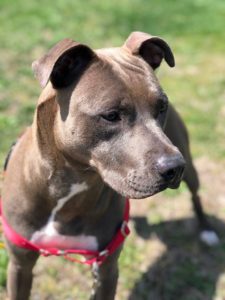 Xena is an 11month old puppy and full of energy.  If you are interested in meeting this sweet lady, please fill out an application and submit to info@walkerspethotail.com
Click here for adoption application in MS Word Format
Owners, Manager and senior staff are trained in Animal First Aid / CPR by the American Red Cross.
Many of our kennel techs have large animal experience.
Our groomers groom both dogs and cats.
The kennel manager attended Ohio State University with a degree in Animal Science, and has over 15 years experience.
Several of our kennel techs have gone on to become veterinarians.
One of the owners is fluent in French.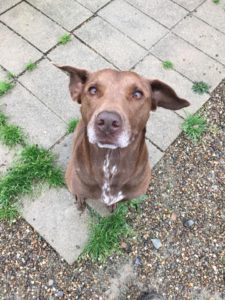 In other news, Penny has found her forever home.  She moved to Chicago with a family that is head over heels in love with her. Sending positive vibes and love her way!!!